Simon–Edgar Statesmanship Award
Main Content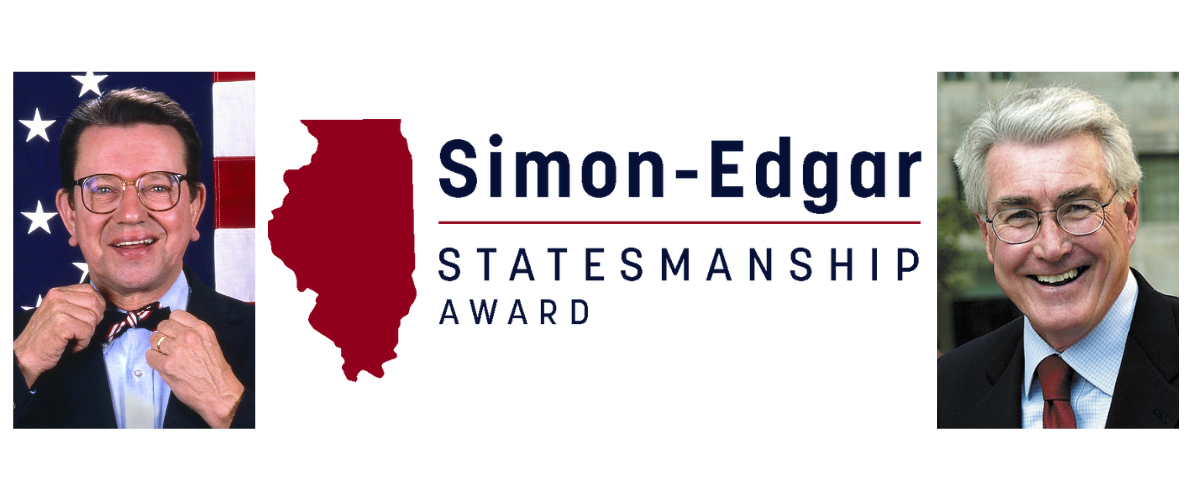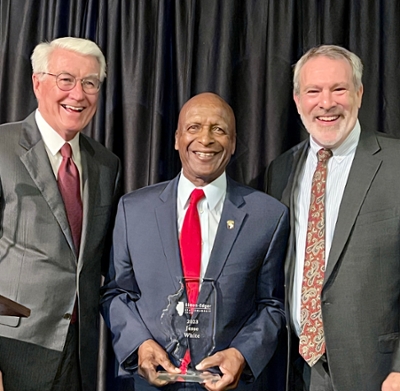 Former Illinois Secretary of State Jesse White has been selected as the 2023 recipient of the Paul Simon-Jim Edgar Statesmanship Award. Former Illinois Gov. Jim Edgar and John Shaw, director of Southern Illinois University Carbondale's Paul Simon Public Policy Institute, announced White's selection on August 8, 2023.

Edgar and Shaw applauded White's half-century of constructive, practical and principled leadership in Illinois.

White, a native of Alton, Illinois, served in the U.S. Army's 101st Airborne Division, played baseball in the Chicago Cubs farm system and created the nationally famous Jesse White Tumbling Team for underprivileged young people.

He served in the Illinois House of Representatives, as the Cook County Recorder of Deeds and as the 37th Illinois Secretary of State. As secretary of state from 1999 to 2023, White worked for traffic safety, teen driver safety, strong DUI laws, truck safety, and enhanced organ and tissue donations.

"I first met Secretary White in the 1970s when we were both junior members of the Illinois General Assembly," Edgar said. "Jesse has always been modest, gracious and committed to working with members of both parties to solve problems."

"Jesse respected the people of Illinois, and they liked and respected him – and -voted for him in record numbers."

Shaw said White's career illustrates the value of searching for common ground and viewing everyone as potential allies and partners.

"Secretary White has been a model public servant," Shaw said. "He has demonstrated the ability to set partisanship aside to advance the public interest."

The annual Simon-Edgar Statesmanship Award is presented to an elected state or local government official in Illinois who has demonstrated a pattern of public service characterized by vision, courage, compassion, effectiveness, civility and bipartisanship.

The Simon-Edgar Award shines a spotlight on remarkable leadership that is taking place in our state and our communities, inspiring current and future public servants to act in the best traditions of Illinois.

Edgar, the 38th governor of Illinois, founded the Edgar Fellows Program at the University of Illinois's Institute of Government and Public Affairs. Shaw is the director of SIU Carbondale's Paul Simon Public Policy Institute.
What is the Simon-Edgar Award?
Who can submit nominations for the Paul Simon-Jim Edgar Statesmanship Award?
Who is eligible for the award?
When are nominations due?
Can I nominate multiple people for the award?
How do I nominate someone for the award?