Institute Ambassadors
Main Content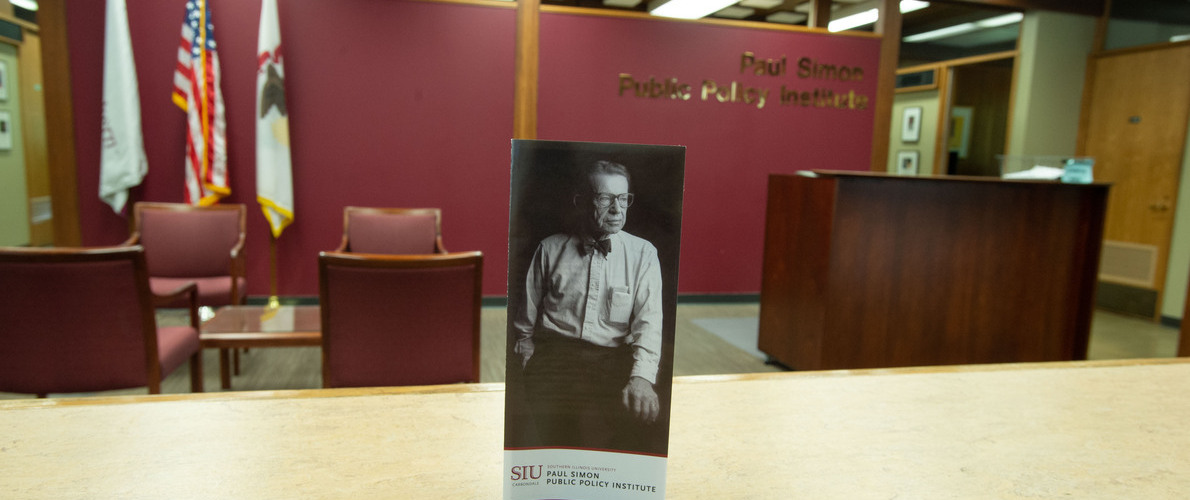 Who are the PSPPI Ambassadors?
A registered student organization that operates through the Paul Simon Public Policy Institute.
The Ambassador group was formed to "formally engage a group of students on the Carbondale campus with a broad range of interests," especially those "who have an interest in learning more about public policy, government, politics, and civic participation." Any majors are welcome to join!
What do PSPPI Ambassadors do?
Assist at institute events
Promote the institute on campus
Student luncheons with guest speakers
Network and strengthen professional profiles
Help with research and outreach projects
Membership incentives include exclusive apparel, free food, resume experience, and scholarship opportunities.
Applications have closed for the Fall 2023 semester.
If you are looking for ways to get involved. Email the staff advisor, Brittney Gant, at brittney.gant@siu.edu.