Mike Lawrence Scholarship
Main Content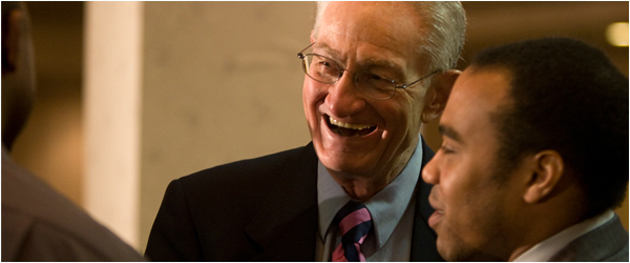 The Mike Lawrence Scholarship is designed to assist undergraduate and graduate students who have a connection with the Paul Simon Public Policy Institute. There is a preference for African-Americans students, as well as for students who are involved in the Institute's Ambassador RSO. All student ambassadors and students involved with the Institute are eligible and will be considered. No application is required.
Eligibility
The student must be enrolled at SIU Carbondale as an undergraduate or graduate student and in good academic standing. Students should be participants in a substantial number of Institute programs, events, initiatives, and other Institute-related volunteer opportunities, or have demonstrated positive leadership qualities as an Institute ambassador or student worker. Students should plan to return to SIU Carbondale the following semester unless graduating. Other factors, such as service to other parts of the campus or community, special challenges overcome by the students, and financial need, may be considered.
Details
Mike Lawrence or his family will be consulted during the selection process. Institute staff will review the merits of each student ambassador and student involved in the Institute and will make individual recommendations to the Institute director, who will have the final decision on the award recipient(s) and the amount, which is to be determined based on the annual earnings from the endowment fund. The scholarship will be awarded to the student by the end of the spring semester.
Your Support
You can support the Mike Lawrence Scholarship by making your tax-deductible donation online today.
The Mike Lawrence Scholarship was established through the Institute to honor Mike Lawrence, former director of the Paul Simon Public Policy Institute.