The Jeanne Hurley Simon Memorial Scholarship
Main Content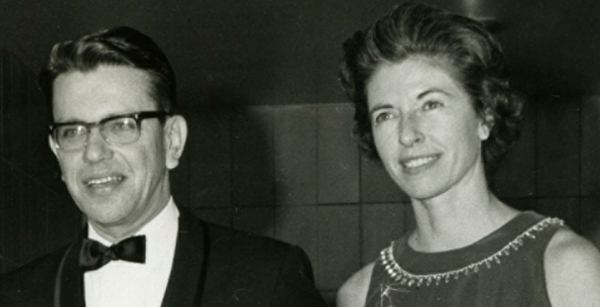 Jeanne Hurley Simon served as the chairwoman of the U.S. National Commission on Libraries and Information Science from 1993 to 2000 and was an adjunct professor of library affairs at SIU Carbondale until her death in 2000. She graduated from Northwestern University Law School and became one of the first two female assistant state's attorneys in Cook County before she was elected to the Illinois House of Representatives in 1956. It was there she met Paul Simon, and they married in 1960. SIU awarded Jeanne with an honorary doctorate of humane letters in 2000.

The Jeanne Hurley Simon Memorial Scholarship was established in honor of Jeanne's life and legacy.
Eligibility
The Jeanne Hurley Simon Memorial Scholarship is awarded annually to an institute-affiliated student who meets the following criteria:
Received an Illinois high school diploma;
Currently enrolled at SIU Carbondale and in good standing; and
Actively involved in Institute events.
Details
The scholarship award will be credited to the student's SIU Bursar account for use toward tuition and student fees.
This scholarship was established by the generosity of Carolyn Wagner Snyder, former dean of SIU Library Affairs and a friend of Jeanne Simon. Snyder is a Distinguished Founder who made the first awards possible and is helping raise funds to endow this scholarship.
Application Process
To apply for this scholarship opportunity, you must complete the application via SIU AcademicWorks.

Please be sure to answer the supplemental questions in order to complete your SIU Academic Works application for this scholarship.

Questions? Contact paulsimoninstitute@siu.edu.

Your Support
You can support the Jeanne Hurley Simon Memorial Scholarship by making your tax-deductible donation today.