The Latino Heritage Internship
Main Content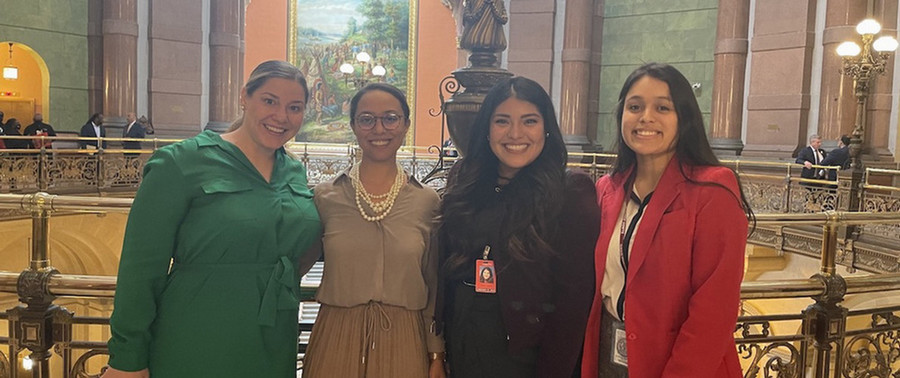 The Latino Heritage Internship program provides a paid student internship for a minority SIU student of Latinx heritage. The intern works in the field of public policy, public service, or government. The internship placement is determined by the student's interests and can be anywhere in the state.
Eligibility
Undergraduate and graduate students from all academic backgrounds are eligible to apply. Applicants must have at least junior status (56 hours of courses completed). Students must have a minimum 2.5 GPA. 
Details
The Latino Heritage Intern has the opportunity for internship placement anywhere in Illinois during the spring semester. Latino Heritage Interns will be chosen by a selection committee. The Institute provides students with a stipend for living expenses, transportation costs, and other necessities during the internship. Interns are required to enroll in an internship course during the spring semester and are expected to work on average 20 hours a week.
Application Process