Board of Counselors
Main Content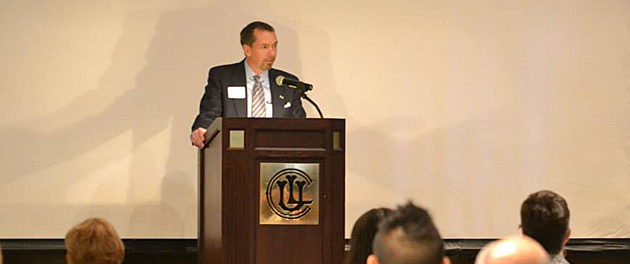 As approved by the Board of Trustees of Southern Illinois University, the principal responsibilities of the Paul Simon Public Policy Institute Board of Counselors include:
Make a recommendation to the president of the university regarding the hiring, and if necessary, the termination of the institute's director; and,
Meet at least once per year to review the institute's progress regarding programmatic and fiscal performance and its fidelity to Paul Simon's mandate of a bipartisan approach to its undertakings.
The Board shall consist of 16 voting members: Nine at-large members nominated by the board itself, two members of the Simon family chosen by the family, one member appointed by the chair of the Illinois State Republican Party,  one member appointed by the Illinois State Democratic Party and the previous past director.  The Board shall also have two voting ex-officio members: The provost of the university and the vice chancellor of development and alumni relations of the university.
Board of Counselors Members:
Martin Simon, Chairman of the Institute Board
Reilly Bowler, Simon family appointment
Nancy Chen, member-at-large
Ross Glickman, State Democratic Party appointment
Bill Norwood, member-at-large
Vicki Otten, member-at-large
Howard Peters, member-at-large
John Trasviña, member-at-large
Lance Trover, State Republican Party appointment
Paula Wolff, member-at-large
David Yepsen, previous director
Austin Lane, ex officio member, SIU Carbondale Chancellor
Matt Kupec, ex officio member, Chief Executive Officer, SIU Foundation